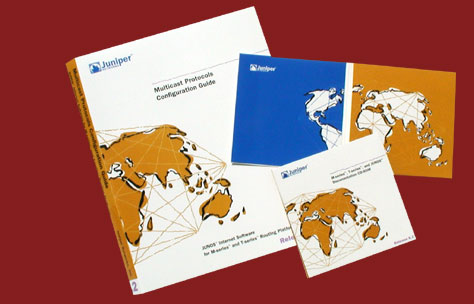 Juniper Networks


CD Packaging and Manuals


We've done tons of great work for Juniper, and the networking hardware manufacturer called us to give their old manuals and CD packages a fresh new look. They were using cartoons in their advertising and wanted these pieces to tie in.

To solve the problem without getting too cute, we drew a brushstroke globe (Mercator style, opened out flat), painted the continents with solid bright color, and added networking lines on top.

The printer adds the titles on the covers and spines as individual versions are printed.